0подписчики
0статьи
1события

Braincell
Dj / продюсер
Braincell
Braincell is an alias of several artists: 1. Having started in 1994 as a producer and DJ, Ralph founded the project Rastaliens together with his friend Jay. In 2003 he moved to Switzerland with his wife and decided to start his own project called 'Braincell'. His first album «Universal Language» was released in 2005, which was followed by an impressive string of releases on various compilations and major labels. Since 2007 Ralph has also been producing tracks by the project name Solar Spectrum, which represents the more progressive side of his creativity. Solar Spectrum's debut album was released in 2009 and his second album (R)Evolution of Consciousness was released two years afterwards. The Reunion EP was released on BooM! Records in 2013 together with his 3rd album "Source Energy Creations" (re-released on Ovnimoon Rec.) and 4th album "Droplets from the matrix" (Ovnimoon Rec.) followed by several releases on various VAs and Labels. The 5th album "Divine Energy" was released on Furthur Progressions Rec in December 2016. In 2013 it was time for an Ambient/Chill/Downbeat project which was realized under the name 'UNKNOWN REALITY". Releases are available on unknownreality.bandcamp.com and the 2nd full length album is on the way as well. Last but not least there are several collaborations coming up with other artists from the international psy trance scene like "Melting Point" (together with Earthspace) and "Driftsetters" (with Maluns). To date Ralph have been playing on every major continent; in countries like: USA, Brazil, Australia, Italy, Germany, UK, Greece, South Africa, India, Thailand etc. and received much praise for his energetic and emotional live shows, DJ sets and production skills. 2. Cari Lekebusch a Swedish electronic music producer. was producing trance and techno back in early '90s, now produces minimal techno. 3. A groove metal / thrash metal band from Lynchburg, Virginia. Their music is found at their BandCamp page.
Резидент
Резиденства отсутствуют.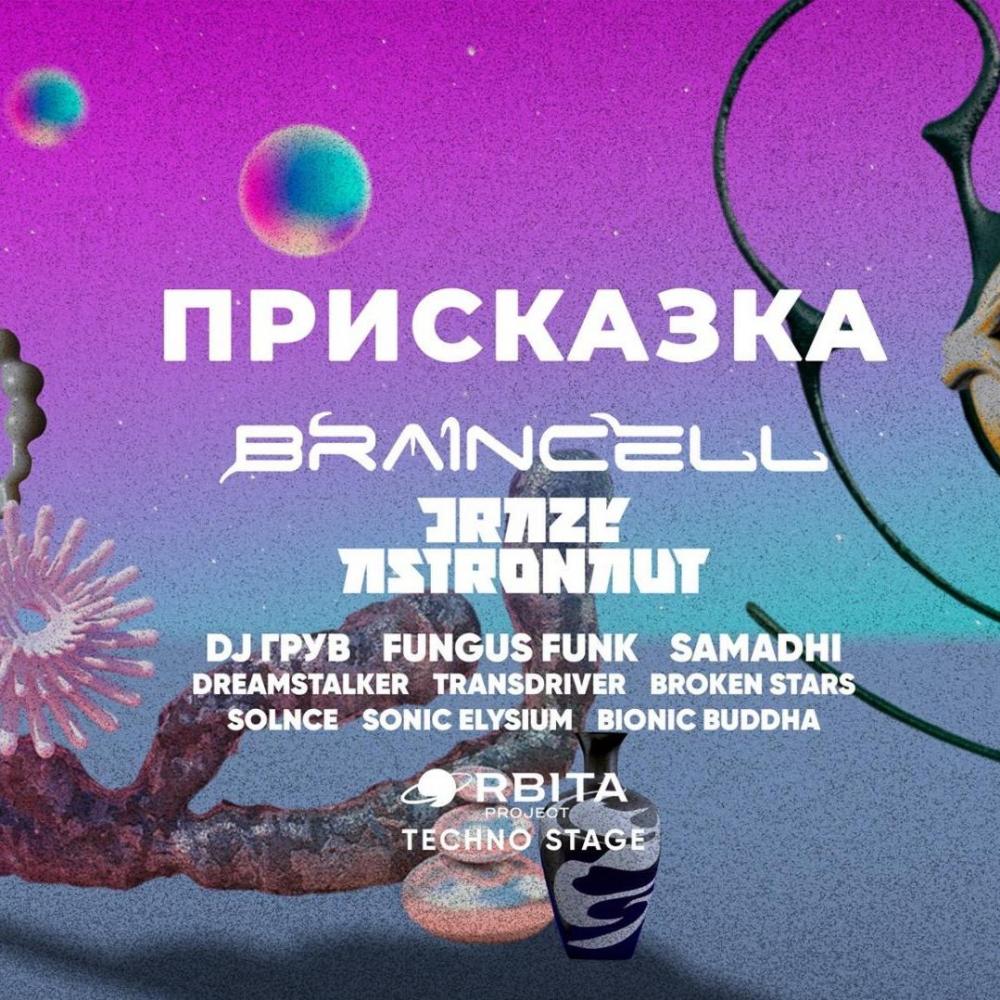 ПриСказка
09.05.2021

16:00
Ближайшие события
Новых мероприятий не запланировано.